About Us
Service Area
We are proud to offer service in the central Savannah River area, including

• Aiken
• Louisville
• Washington
• Augusta
• Thompson
• Waynesboro
• Edgefield
• Warrenton
• Wrens
• Linconton
History
We are currently updating our website. Please, check back soon.
Our Qualifications
We are heating and cooling Professionals! We maintain a high level of quality among our staff. All of our installers and technicians are trained on a regular, on-going basis. We, and they, are certified by the following industry organizations:

License Number: State of Georgia Unlimited Conditioned Air License CN003881 Bonded & Insured
BRYANT DEALER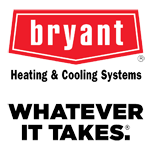 What makes a Bryant Dealer stand out is the unparalleled performance the company offers -- true excellence in every aspect of operations, product solutions and technical know-how.